A Japanese garden where various wild birds visit, colored with seasonal flowers.
A number of parlors arranged around the garden.
There are different flavors for the large and small parlors.
-All for our customers-
A popular room overlooking the garden.
There is a Japanese-style room with a 16 tatami mat and a Western-style room with a copy.
We can have banquets for 4 to 15 and 6.
Because the furnace is off,
It is also available for tea ceremony.
Room is located on the 2 floor. From 2 to 6,
We can prepare the moat kotatsu.
In addition, we can have a banquet for up to 12 persons in the porridge.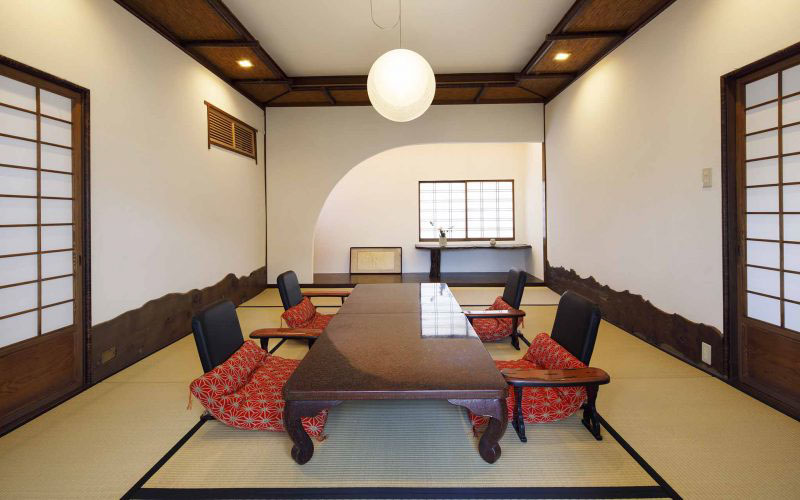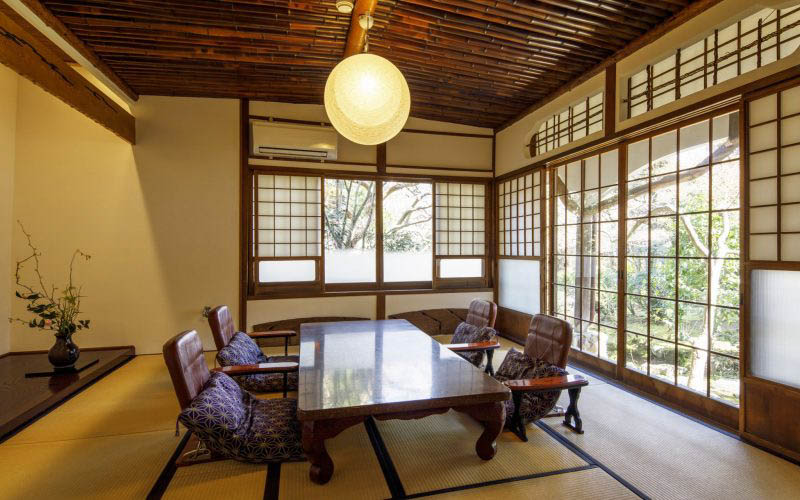 Distant rooms at the back of the corridor.
The scenery of the garden from here is also a pleasure. It is a Japanese room of 12 tatami.
It is a hall on the 2 floor.
Chopsticks, Western-style tables, digging, etc.
It is possible to set up according to the application.
The chopsticks can have a banquet for up to 36 people.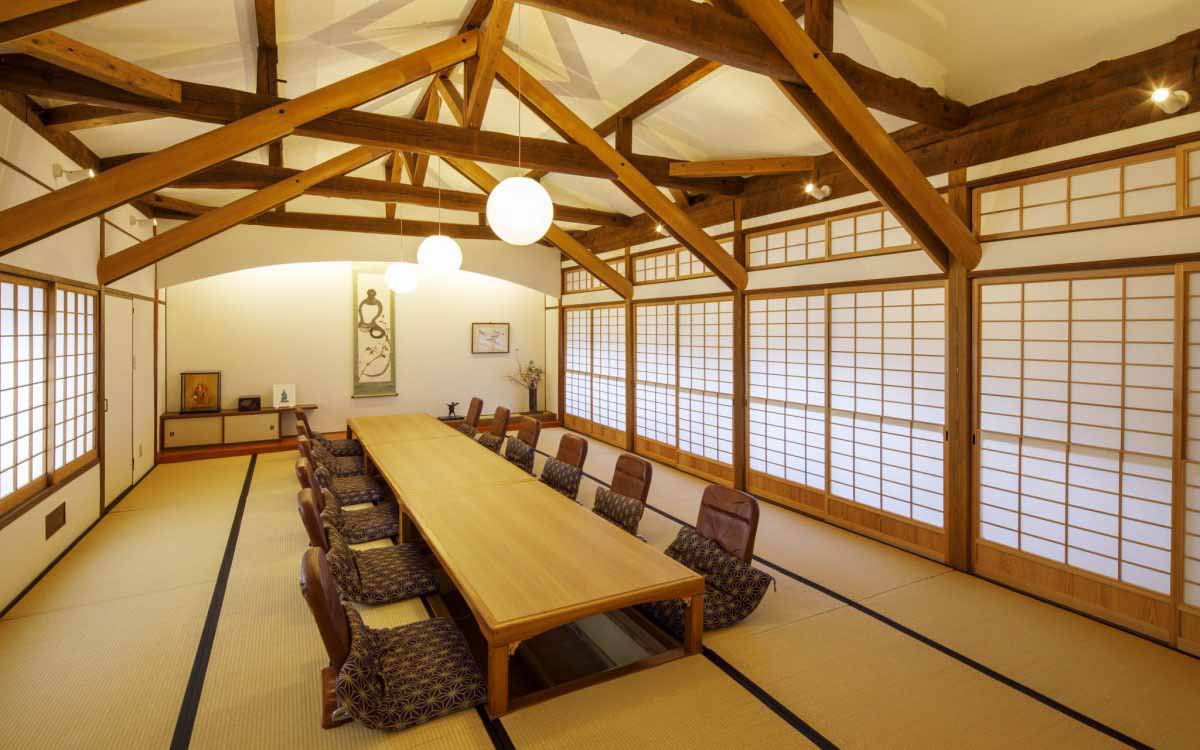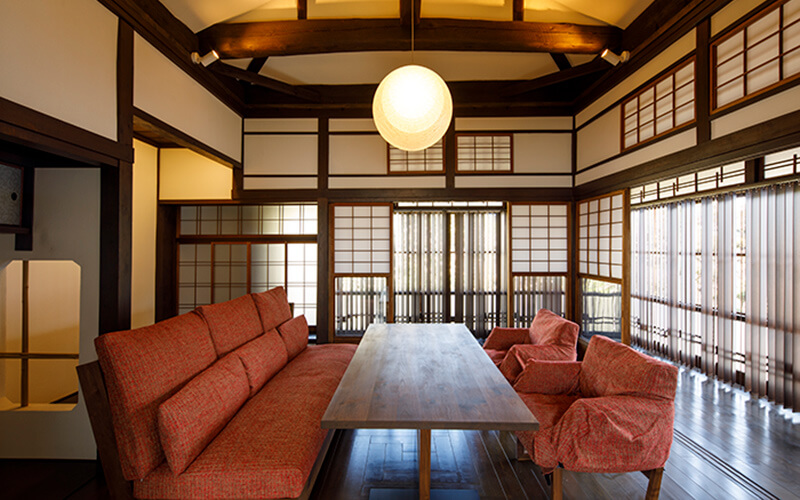 離れの2階のお部屋。モダンな和風の部屋です。
特別な時にご利用ください。(お部屋代20,000円)
The hall of the 49 tatami can have a banquet for up to 70 people.
There is a large stage with Matsuba eyes.
Please use for a large number of banquets and receptions.
Dyeing house Akemi Takatsu's work
Kenji Nakamura, Professor, Faculty of Arts, Sojo University
Lab Student