Our rooms are arranged around a traditional Japanese garden where various wild birds visit, and seasonal flowers are grown.
Each of the rooms has been decorated in a unique style.
-All for our customers-
This is a Japanese-style room with 16 tatami and a Western-style room. We can accommodate banquets for 4 to 16. There is also a traditional fire place for the performance of Tea ceremonies.
Room is located on the 2nd floor. In the winter, we can provide heated tables for 2 to 6 people. Without heated tables, the room seats 12.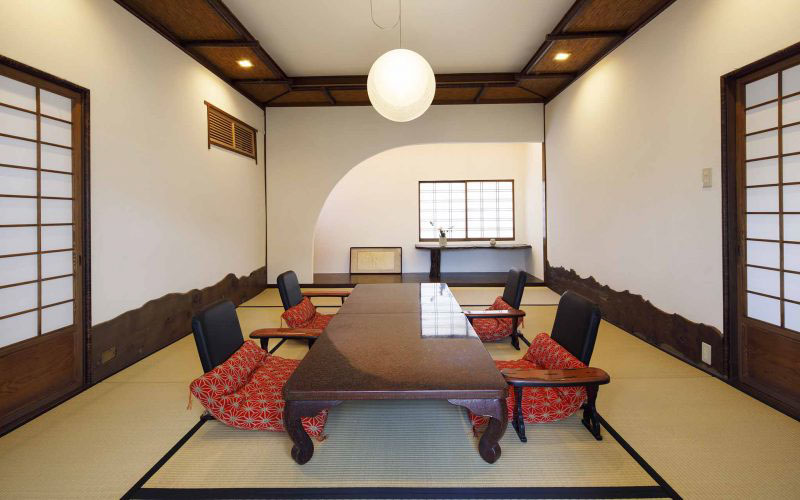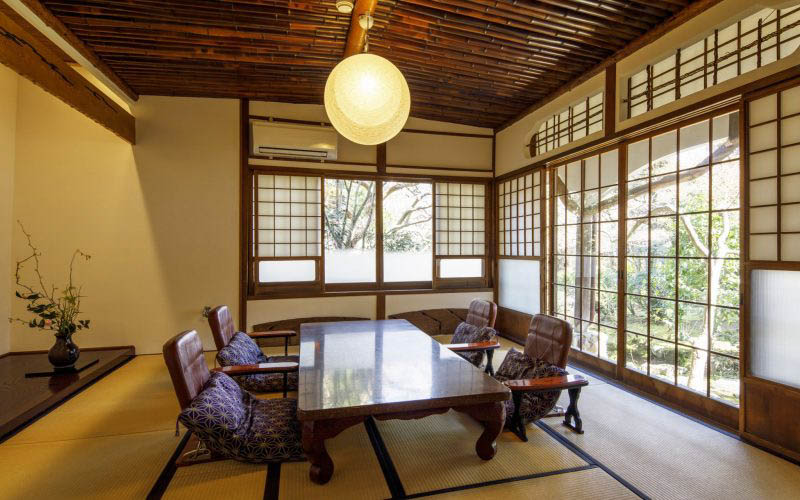 Special rooms located in an adjacent building. The scenery of the garden from here is a pleasure.
It is a Japanese room of 12 tatami.
This hall is located on the 2nd floor. This room can accommodate both Western and Japanese banquet style means. Seating for a traditional Japanese style banquet is limited up to 36 people.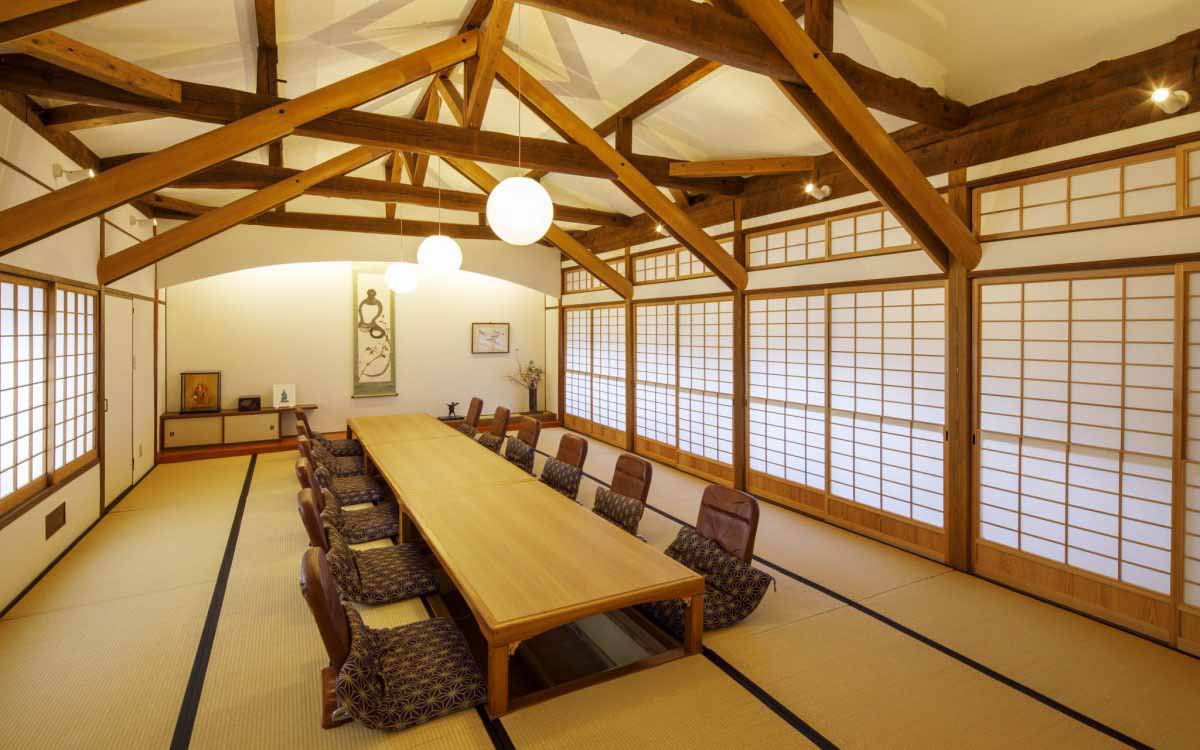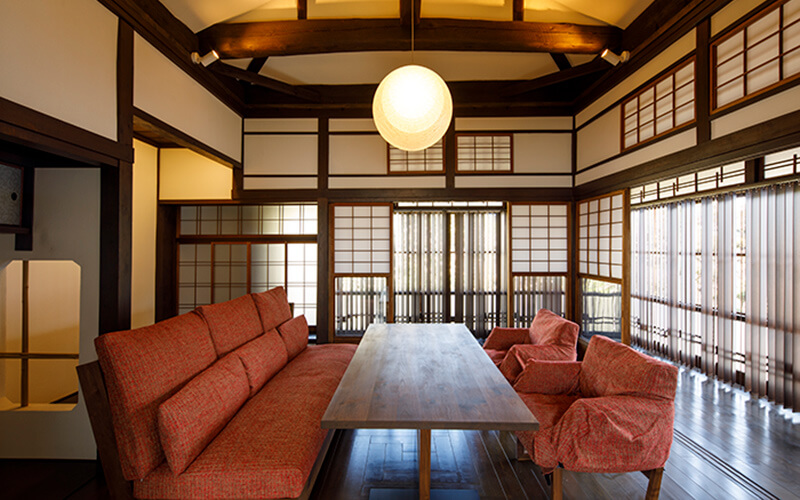 離れの2階のお部屋。モダンな和風の部屋です。
特別な時にご利用ください。
お部屋代 1日 10:00~18:00 22,000円税込み
This 49 tatami large banquet hall can accommodate up to 70 people. There is a large stage with a traditional Japanese painting. Please use this room for a large number of guests and receptions.
Curtains by textile artist Akemi Takatsu.
Painting by Kenji Nakamura, Professor, Faculty of Arts, Sojo University.