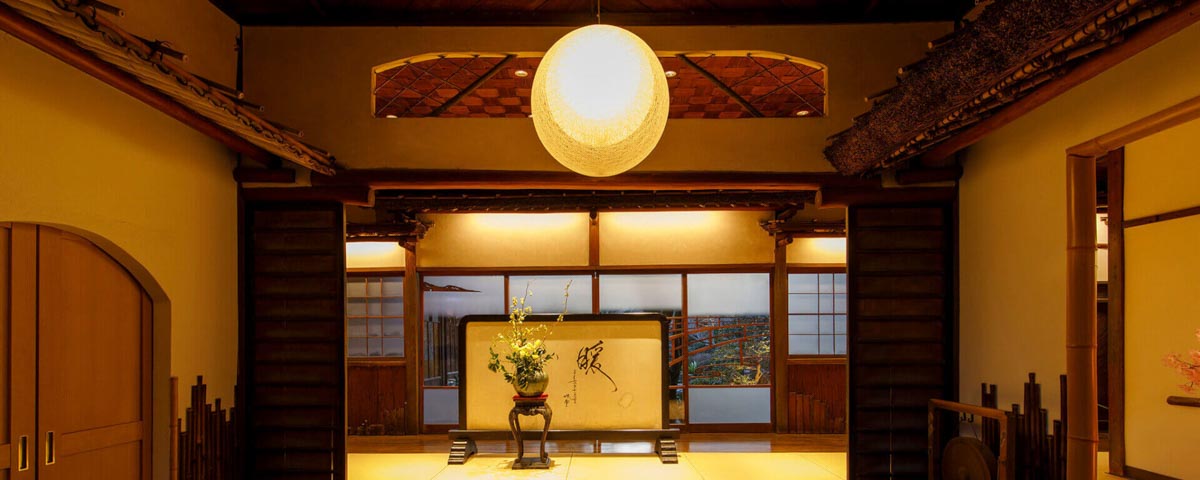 The site is about 1,000 tsubo. A large Japanese garden in front of you at the entrance.
There are rooms of various sizes, large and small, to surround the garden.
We offer rooms for 2 to 70 people.
15-3, Hanazono, Kumamoto Shi Nishi Ku, Kumamoto Ken, 860-0072, Japan
Noon: 12:00 To 14:30 ,Night: 17:30 To 21:00 Fixed holiday
Day: 10% Night: 15%
※ We will separately charge room fee per person 200 yen
※ For those coming by car Currently, entering the address of the main store in the car navigation system will display the back road. If you enter the destination as "Honmyoji Post Office", it will be set as shown in the table, so the guidance is smooth.
Please come and see this signboard.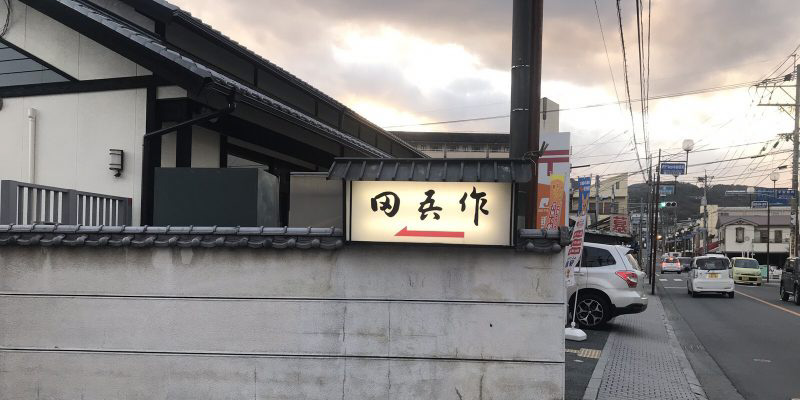 People who come by train
About 11 minutes on foot from Kumamoto Station on Kagoshima Main Line, about 3 minutes on foot from Kumamoto City Electric Kami-Kumamoto Honmyoji entrance stop
If you come by bus
About 3 minutes on foot from Kumamoto city bus / Sanko bus Honmyoji Densen
If you come by car
30 minutes by car from Kumamoto Inter
On the 1 floor of the well-established department store "Tsuruya" located in downtown Kumamoto City, tagosaku There is a Tsuruya store.
We offer a variety of delicious homemade dishes and lunches.
Popular dishes such as "Dango soup set" and "Dashi roll" are popular.
We also accept lunch orders at any time, so please feel free to use them.
Kumamoto City Tetori Honcho (Tsuruya department store basement)
Vegetable sales 10:00 to 19:00 
※ Within the business hours of Tsuruya department store
Kumamoto Castle
tagosaku Kumamoto Castle's tourist attraction "Kumamoto Castle" is located at 7,8 minutes by car from. Kumamoto Castle, counted as one of Japan's three famous castles, was built by Kiyasa Kato in 1606 (Keicho 11).
In the southwestern war of 1908, most of the buildings were lost, though they were able to withstand the attacks of the Zen forces. The castle tower newly restored in the Showa era is the symbol of Kumamoto City, dusting the grave of those days. Most of the stone walls and some of the moss remain as they were at that time. A large-scale restoration and restoration is currently underway as a 400 years old business.
Honmyoji
tagosaku If you go up about 400 meters from the entrance, you will find the tourist attraction "Homyo-ji Temple" of Kumamoto. What Kiyomasa Kato opened in Osaka to receive his father's bodice was relocated and built in 1600 (Keicho 5) after becoming a Kumamoto castle lord. It is the Bodhi Temple of the Kato family, and the famous Nyuren sect in Kyushu. When you go up a stone stairway with hundreds of lanterns lined up, there is the main hall, and there is also a treasure house where you can see the remains of the Kiyomasa. Furthermore, if you go up the long stairs behind the main hall, there is a bronze statue of Kiyoshimasa Kato, and you can overlook the city of Kumamoto.